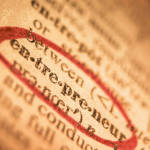 Being an entrepreneur is one of the greatest — and most challenging — of life's experiences. Long days, personal sacrifices, little money (at least in the beginning), and always so much more to do than time allows can make even the most stalwart of business owners long for relief. Anything from a weekend get-away with loved ones to a few kind words of encouragement can be enough to recharge the entrepreneur's batteries and push her to the next level of achievement.
While these sorts of breaks have their place (entrepreneurs are human, after all), truthfully, the sweetest words an entrepreneur could ever hear as she moves forward with her dream are not "Great job!" or "I've booked us a room at the Grand Wailea for the next 5 days!"
No, the sweetest words an entrepreneur could ever hear are these: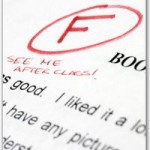 "Congratulations! You just failed."
Huh???
You read that correctly. Unlike what we are taught in school, failing for entrepreneurs is a good thing. A reward in and of itself. We want to see the teacher after class!
Indeed, failing for entrepreneurs is like candy to 5-year olds — we just cannot get enough. Why? Because contrary to rational thinking, failing is a sign that an entrepreneur is making progress.
You see, you can't fail if you aren't doing anything. And entrepreneurs — last time I checked, anyway — are MASTERS of taking action. Of getting up every day and embracing the opportunity to act, regardless of the outcome.
Failing is a badge of honor in entrepreneurial circles. Failing proves you have been out there, getting your hands dirty, moving ahead, working.
And while victory is definitely desired (entrepreneurs LOVE to win!), the reality is, we entrepreneurs know in our bones that victory is a given if we never, ever, ever give up — and if we accept failing for what it is — one step closer to winning. We know that along the road to victory, we will fail more times than we won't.
And it's okay!
When have you failed along your journey as an entrepreneur? How did those failures shape your successes? Feel free to share your stories here and with others on Facebook and Twitter if you are so inclined! Failing is nothing to be ashamed of…the greatest success is always built on failure!
See Me after Class! 🙂