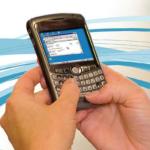 21st century businesses have already seen tremendous changes in how they operate day to day in a very short period of time. The Internet, Smart Phones, Social Media, and Video are undeniable forces in today's business world, and savvy entrepreneurs are not only paying attention to these forces, but using them to their greatest advantage for strategic brand development.
As we move into the second decade of this remarkable century, Personal Branding will be an essential focal point for ALL entrepreneurs wanting to make their mark on the Map of Success. Without a clearly defined Personal Brand, an entrepreneur will perish. Period!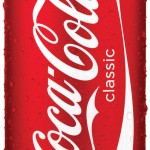 The power of Personal Branding cannot be underestimated in a world built on brands. Think about all the name brands of companies you know and love, and what stands out for you about these companies. The Nike swoosh, the red can with scripted letters of Coca-Cola, the slogan "Like a Rock" (and Bob Seger song of the same name) for Chevy trucks…the list goes on forever, but one thing is obvious: successful companies — and successful people — are branded, and branded well.
In light of this information, the question many new and emerging entrepreneurs always ask is: "How do I build my Personal Brand so I stand out from the rest and am seen as a respected and professional authority in my niche?"
Building your Personal Brand is like building a custom home. There are many facets to it, including calculated planning, a team of skilled professionals, time, and the right tools. Today I am going to share some examples of how  entrepreneurs can step up their personal branding game using one of the most powerful tools available: video.
What makes video so powerful is it touches several of our senses simultaneously, namely sight and sound. Every successful brand ever created has incorporated these two sensory elements into their campaigns. Think about it: How many times have you caught yourself humming a song or repeating some clever line to a friend from a television commercial? Central to a brand's power is how memorable it is in the customer's mind: the right combination of sight and sound can make the difference in a branding campaign. This is why video, when used effectively, can be an entrepreneur's personal branding best friend.
A big part of successful Personal Branding comes from what customers say about entrepreneurs and their businesses. Strong, consistent, relevant, and positive communication is essential for developing customer loyalty and turning clients into brand ambassadors — of YOU and YOUR business. Here is a list of common brand building questions entrepreneurs MUST address and how using video can help answer every one of them:
1. Who Are You?
2. How Do You Want to Be Perceived?
3. Who Are You Talking to?
4. What Makes You Different?
5. What Do You Do? What Do You Have to Offer?
6. What Do You "Look" Like?
In this first example, you can clearly see how all 6 questions listed above are addressed in one short video. Just click on the blue link:
In this next example, you can see how you can set yourself apart and get yourself noticed by sending a personal birthday video greeting:
Here is another way you can personalize your interaction with clients and make yourself stand out from your competition:
And finally, with the popularity and power of Facebook, a personalized video message of appreciation for connecting with a new friend can go a long way…
As you can clearly see from the examples above, video is a powerful, powerful tool in an entrepreneur's toolbox. Serious entrepreneurs are serious about their bottom lines, and want to use the best tools available to connect with clients and share their message. Video is an undeniably valuable part of any entrepreneur's overall game plan, and will only continue to become integrated in all that we do in business.
If what I have written here has opened your eyes to the power of using video in developing your Personal Brand, and you would like more information about video marketing strategies, then I invite you to fill in the form below…
If this post intrigues you, it will probably intrigue others as well. Please share the power of what video can do for Personal Branding campaigns on Facebook and Twitter! Others will thank you later, I promise! 🙂
Here's to YOUR Best You Ever!