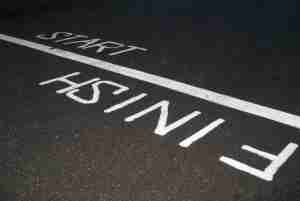 Did you know that research shows more than 80% of the general population has book writing on its mind at one time or another?
It's true.
Yet less than 5% of those people who dream of one day seeing their name in published lights ever actually gets a book project completed.
The reasons aren't surprising. Lack of time, energy, money, motivation, persistence…the list goes on and on. But rather than dilly dally about all the reasons why so few ever take that brilliant book idea across the finish line, I thought I would offer a little incentive to make it more of a reality for those who recognize: If not now, when?
The truth is, you can't cross the finish line unless you start running the race in the first place. That's why my business partners and I are putting on a little something special soon to rally some book writing troops to at least show up for the race — and even get started running it!
Check out this video and if you're interested, click on the link below to join us. Sometimes getting started is the hardest part!