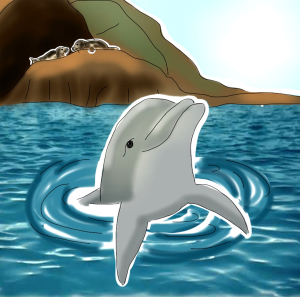 My first children's book, If Today Was a Shape
, was officially published earlier this week through Blue Ink Publishing, and is now available to download for the Kindle (or any device with a Kindle app).
With delightful illustrations by Sherrie Moliter, If Today Was a Shape is designed for young readers who are just learning about shapes. Reading it will help them with understanding shapes and making connections with how they appear in things and animals in the real world. For example, a triangle can be connected to a cat's ears, and a circle can be connected to a tire swing hanging from a tree.
The copy is written in a pleasant, easy-to-read rhyme and uses many questions to foster interactivity between the reader(s) and content.
While If Today Was a Shape can be read alone, it is more fun when read aloud and discussed together between child and adult. The eBook was created for children ages 3-6, although older kids may enjoy reading it as well. To get your copy of If Today Was a Shape, click this link or the image below.
Happy Reading!