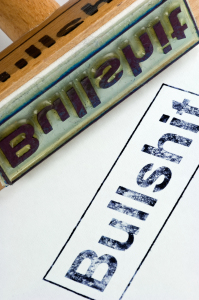 Brendon Burchard is in the midst of his Total Product Blueprint launch.
It's an incredible program for anyone who wants to learn how to create information products based on their life's work and experiences, and Brendon Burchard is an even more incredible person.
I've been learning from him for several years, and have yet to be disappointed in the material he puts into the marketplace. Experts Academy, The Millionaire Messenger
, and The Charge
 are examples of how Brendon has tapped into the well of personal stories and resources to build a multi-million dollar enterprise.
Don't be fooled by his "Aw, shucks, I'm just a kid from Montana" vibe — Brendon Burchard is a shrewd, strategic businessman who has the fan base (and bank account) to back up his claims about the power of building a career out of your life's story.
This is why it's so funny when he lets a curse word fly. His squeaky-clean, fun-loving personality is more downtown Mayberry than downtown Chicago, so when a bad word comes out of his mouth, it's usually a reason to take notice.
Case in Point
In one of the three free videos he's currently showcasing in the TPB launch, he talks about the perpetuated message in the online marketing space that suggests there are shortcuts and easy ways of getting tons of traffic to your sites.
"Bullshit!" he says, eyes on fire and passion in his voice.
This one word alone makes it perfectly clear that he means business. Like a lot of people, he's sick and tired of the riff raff that continues to poison the Internet Marketing well with ludicrous claims about "weird, secret traffic sources." Claims like these hurt everyone who has a legitimate, quality product or service to sell.
It's refreshing when an industry leader calls out bad practices.
Of course, doing this serves him directly. He makes no bones about the fact that he wants to sell you his 6-week Total Blueprint Course. You can't knock him for that. It's classic marketing positioning, Me vs. Them, and this is yet another reason why I have so much respect for Brendon Burchard.
He plays his position to a tee and makes no excuses for it. The online marketing world is a better place because he's willing to call things as he see them. Thank you, Brendon Burchard!