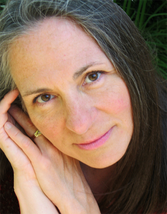 What do parenting and entrepreneurship have in common?
Turns out, plenty.
On her popular podcast, Parent Entrepreneur Power, Mary Kathryn Johnson dives into the many parallels between raising children and building a business. What she's learned from 44 interviews so far with parent entrepreneurs is that success with kids and success with business doesn't have to be mutually exclusive.
Unique challenges await those who choose to walk this road, however!
I was honored to be a featured guest on Mary Kathryn's  show recently where I shared my own experiences as a parent entrepreneur, the victories and losses alike. Listen in below to hear our conversation! Comments most welcome. 🙂
PEP 044: Mary Lou Kayser on Connecting Parenting, Business and Storytelling for Conversions with Purpose | PARENT ENTREPRENEUR HQ.