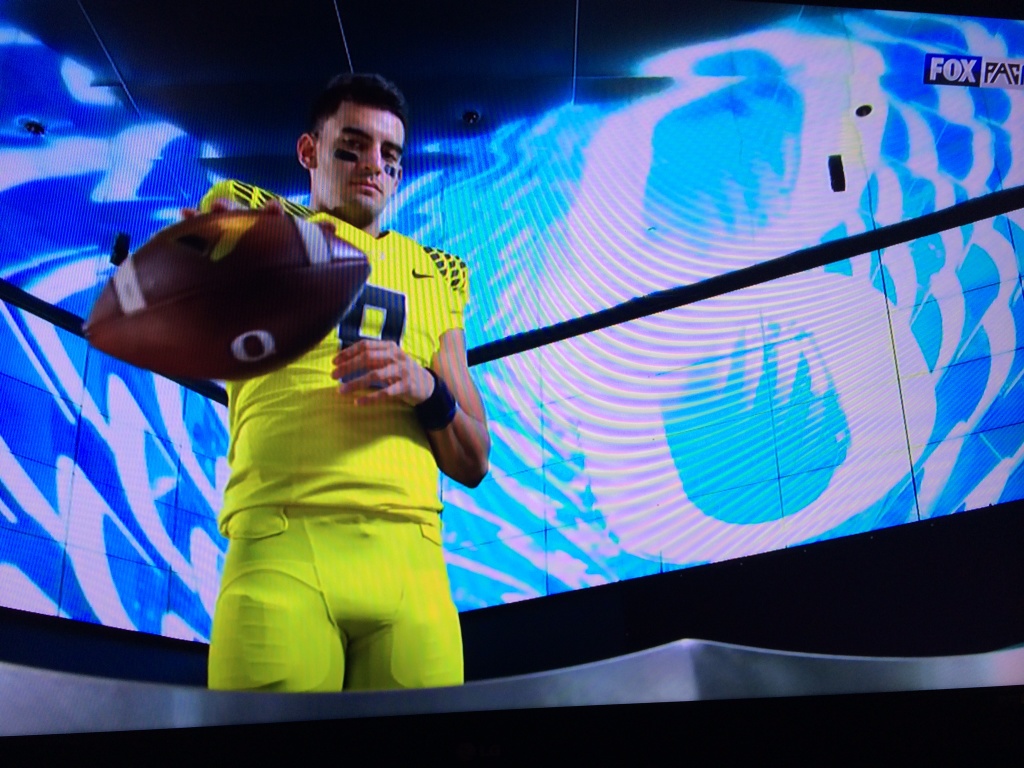 Tonight in New York City, the 2014 Heisman Trophy winner will be announced.
Three nominees are on the ballot this year.
The University of Oregon's Marcus Mariota will win it hands down, to the surprise of no one, because he's the best player in college football right now.
He will accept it graciously, in his signature soft spoken manner, with great humility.
He will be quick to thank his team, his coaches, his family.
He will smile that million dollar smile, shake hands, pose for pictures.
And then, in true Marcus Mariota fashion, he will quietly return to doing what he does best.
Working on becoming more of who he already is.
Related articles across the web