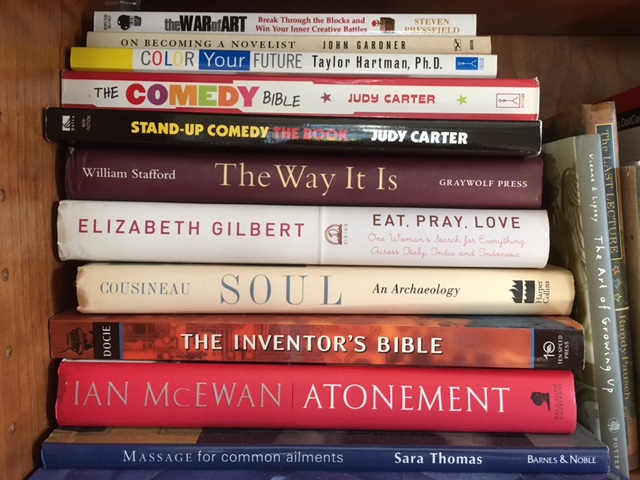 My son came home on the last day of school this year with a big smile on his face — and his assigned summer reading list in his backpack. Familiar titles from the literary canon include Beowolf and Wuthering Heights, books I [vaguely] recall reading from my own high school and college days. My paternal grandmother was a huge fan of the Bronte sisters, and drilled into all us grandchildren the importance of filling the long lazy days of summer with a few good books.
It's harder for kids (and many adults) these days to focus on reading when the pull of the screen is so strong. But reading remains as important today as it's ever been. Studies show time and again that reading is good for brain development, making the connections between neurons stronger and faster. Reading has also been shown to increase empathy, reduce stress, and boost memory. No matter what you do for a living, better memory, less stress, and more empathy are good for business.
How to Plan Your Summer Reading List: Part 1
Building a summer reading list can be as fun as planning the vacation where all that reading will take place. Not long ago I listened to an episode of the James Altucher Show where James has a conversation with Derek Sivers, founder of CD Baby. Both James and Derek are huge reading advocates. Derek has a list of 100 books he's read and recommends on his website. (I will be creating a list of my own soon — stay tuned.)
Visiting a page like Derek's is one way to plan your summer reading list. I'm always a fan of curated content, and lists rarely disappoint me. Other ways to plan your summer reading list include:
Visit Amazon and look at the best seller list — pick one or two on instinct (because you like the title, the cover, the name of author…)
Visit the New York Times book section and see their lists of best sellers — follow the same steps as in #1
Steal your kid's reading list and read those books with them (hint: it can make the school year more bearable for everyone when Mom and/or Dad has those assigned books fresh in your minds)
Pay a visit to your local library and see what they are featuring on their "recommended" table (can you even remember the last time you visited your local library?!!)
Call or text your mom-dad-brother-sister-best friend and ask them to recommend a great book you absolutely must read this summer
People magazine features popular books just published
Oprah
One More Way to Plan Your Summer Reading List
This year, I took a play out of my old English teacher days playbook and have organized my summer reading list into four categories:
Physical
Emotional
Financial
Spiritual
In other words, I plan to read at least one book that fits in each category. Something having to do with health and wellness (physical). Something to do with emotions (a romance or thriller or even emotional intelligence). Something to do with money. Something to do with faith-belief-spirituality. I just finished James Altucher's Choose Yourself and it was excellent. I'd put it into all four categories.
Other books on my radar for the summer include Mary Karr's The Art of Memoir; Susan Cain's Quiet: The Power of Introverts in a World that Can't Stop Talking; and Milk and Honey by Rupi Kaur.
That old saying "leaders are readers" is never as true as it is in June, July and August when days are long and the pressures of work subside for a stretch. As adults, we don't have someone handing us a list as we walk out the door, leaving one school year behind and gearing up for the next one. In many ways, that's pretty nice as we get to choose for ourselves.
What will you choose to read this summer? Share your summer reading list in the comments!