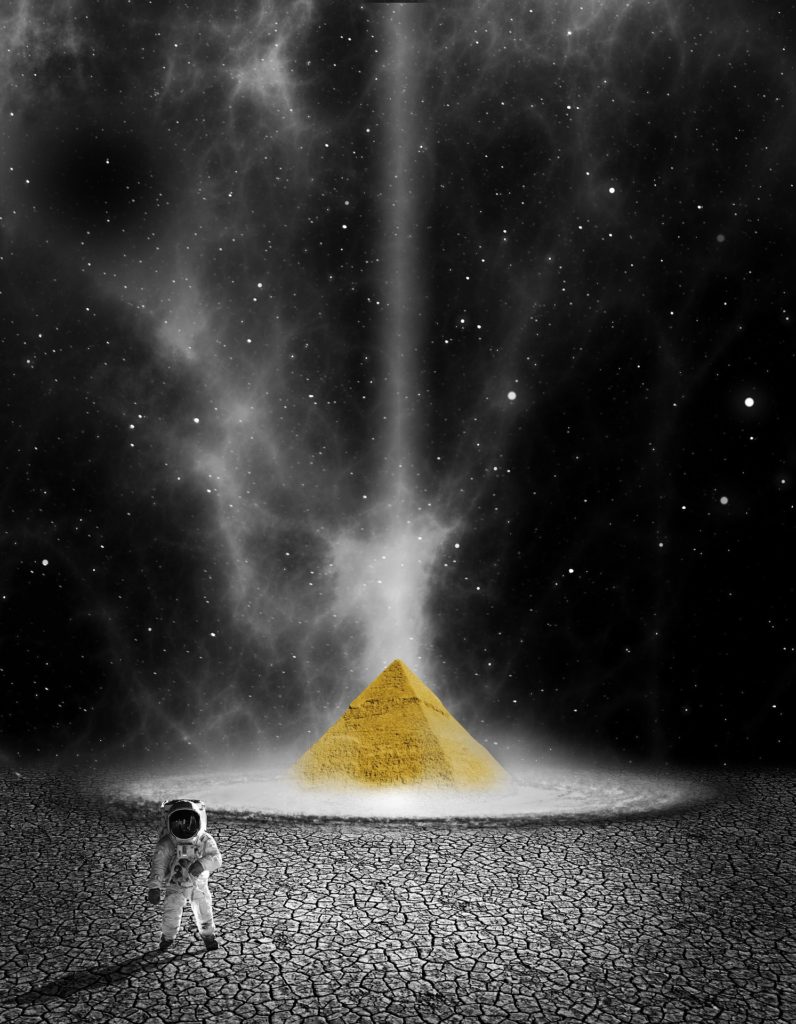 Ramit Sethi hates a pyramid scheme and is really, really smart.
I have considered him a virtual mentor for several years, and have invested in both his book and his online courses.
That's why I am totally stealing this line from him for today's post. You can see the video from which I stole this line here or watch it at the end of this post.
And yes, by openly admitting to stealing Ramit's line, I am fully endorsing his programs and products. You will be wiser for getting into Ramit's world.
He's that good.
Now onto today's post.
The Craziest Pyramid Scheme of All Time
Over the last ten years, I've purchased some eBooks. I remember back in 2007, 2008 there were online marketers selling their eBooks for $47, $97 even $197 because they had discovered something most people hadn't yet:
They could get away with it.
And like a lot of people, I opened my wallet, pulled out my credit card and handed it [happily] over to the online marketer du jour.
Why?
Because I wanted the promise that the eBook made to come true for me.
Those promises fall into three main categories:
Better health
More wealth
Get closer to God
On the backend of those promises are these three sub-promises:
You will get six-pack abs with very little effort and thus… have more sex
You won't have to answer to anyone EVER AGAIN for the rest of your life because you will have so much money piling up in your bank account, it's beyond normal human comprehension and thus… have more sex
You won't be as afraid to die because you and God now have that special bond and thus…
You get the point.
You have probably chased these promises, too.
These days, it's nearly impossible to find over-priced eBooks (and if you do, run away. Very fast.)
Thankfully, conditions have changed.
Google got smart. Amazon grew to match its namesake and swallowed up those avenues of get-rich-quick-on-eBooks programs. As have people like Ramit Sethi, who run legitimate businesses and write real books with solid information that cast long shadows across the ghost towns of the Internet's once thriving Wild West.
Which brings me back to the heading of this post: the craziest pyramid scheme of all time.
How a Pyramid Scheme Works
In short, a pyramid scheme is when one person goes around and gets a bunch of people to invest in something that sounds really good and really real with the promise of a big ROI or pay-out some time in the future. The problem is, from the very start the person seeking investors is usually not putting any money of his own into the thing. Instead, he's using the monies he collects from unsuspecting friends and family to fund the scheme that may show some small initial returns but ultimately collapses on itself.
Like we saw with Bernie Madoff. Now Madoff was running a Ponzi scheme, and sometimes these two terms — pyramid and Ponzi — are interchanged.
Here's how the website Investopedia distinguishes the two terms:
Pyramid schemes and Ponzi schemes share many similar characteristics in which unsuspecting individuals are fooled by unscrupulous investors who promise extraordinary returns. However, in contrast to a regular investment, these types of schemes can offer consistent "profits" only as long as the number of investors continues to increase. Ponzi and pyramid schemes are self sustaining as long as cash outflows can be matched by monetary inflows. The basic difference arises in the type of products that schemers offer their clients and the structure of the two ploys.
Investopedia
Selling eBooks with nothing more than curated information vaguely disguised as The Answer to All Your Problems made a few online marketers very rich.
For awhile, anyway.
Until enough people caught on to the scheme and stopped buying.
And the pyramid collapsed on itself.
People Figured It Out
I can remember sitting through a sales pitch video back in 2009 in which one well-known internet marketer who shall remain nameless hawked the merits of throwing together an eBook on dog training and setting it out in the world to build your list and make your fortune.
(Sidenote: I don't know why dog training remains the default example for creating content online, but it does. If you're going to go this route about list-building, come up with something original and interesting.)
He paraded and peacocked around in front of his southern California mansion with expansive ocean view, leaned up against his Rolls Royce, and showed endless photos of his new wife, a model and the soon-to-be mother of his second set of children.
Good for him, right? It's the American way. He made HIS dream come true on the backs of people who also had a dream, but didn't work quite as hard as he did (as he was quick to point out when complaints started rolling in about how what he sold wasn't delivering the results he said it would).
Only this kind of showing off is exactly the kind of nonsense that sucks innocent people into impossible webs of "just buy one more eBook from me at this insane price and I promise, you will hit the jackpot."
A pyramid scheme at its best.
All about the Madoff.
Nothing about the investor.
Wealth Is Good. Greed Is Not.
As an author and writer and lover of books, I am not opposed to using eBooks in the big picture of building a brand and a business. My philosophy is and always has been to go for quality first and allow things to develop as they do. Yes, it's possible to accelerate the process with technology, but at the end of the day, there is still a human being at the end of each transaction in your business.
That human being is a daughter or son, mother or father, friend, husband, wife, partner, citizen… someone who wants to solve a problem and believes whatever you are selling will help accomplish that goal.
Nothing wrong with getting rich. Just ask Ramit who wrote a NY Times best-selling book on that very topic.
The key is to be classy about it and do it without taking everything for yourself, leaving people who trusted you to help them holding the bag of empty promises.
You'll do better financially in the long run.
You will definitely get closer to God.
And you might even start to develop six-pack abs if you work at it.