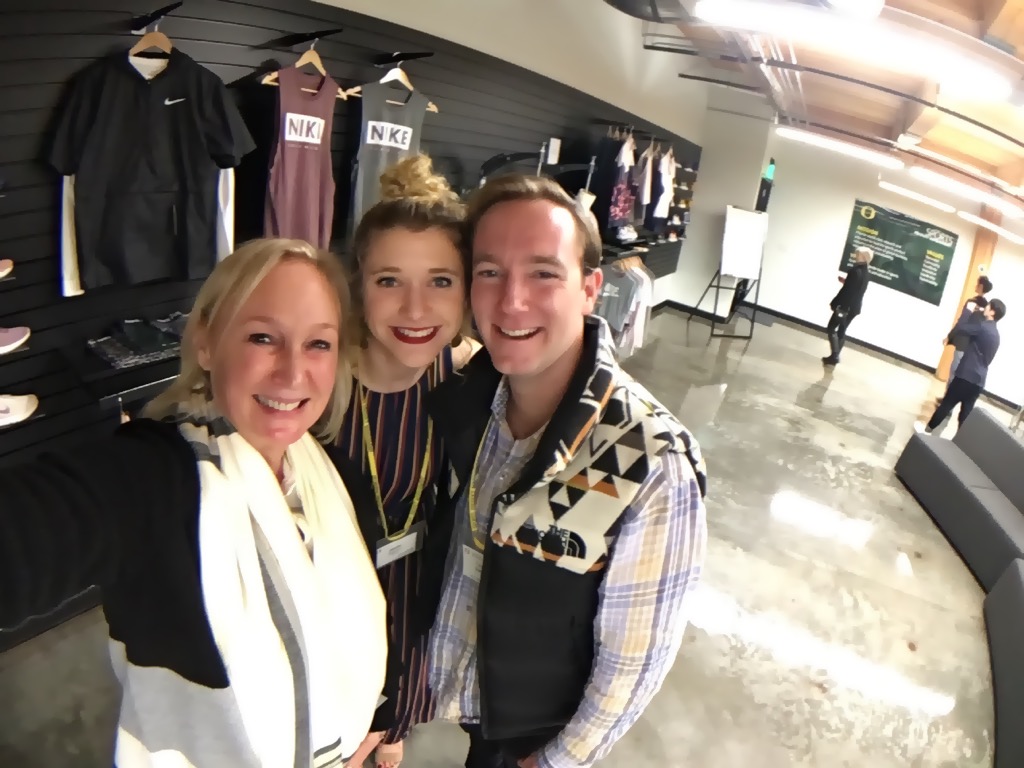 The University of Oregon's Lundquist College of Business Sports Management Program (SPM) Holiday Social and Networking Event is in full swing when Tucker Barney points proudly at a shirt lying on one of several work tables in the White Stag Innovation Lab.
"I built that!" he says.
Not designed. Not sewed.
Built.
It's a word carefully and deliberately chosen by program participants like Tucker who represent the next generation of leaders preparing to enter the exploding sports management industry. Students who graduate from the SPM MBA program are afforded a myriad of opportunities to work for blue chip brands like Nike and Adidas, as well as start their own companies should that be the direction they wish to head.
Northwest born and raised, Tucker earned his bachelor's degree in Business Leadership from the University of Puget Sound (#gologgers) before enrolling in the program. Like his cohorts, Tucker is whip smart, heart-centered and determined to succeed. On this night, he is celebrating a successful term with faculty and friends of the program at the holiday social and networking event before heading home for a month-long break.
The lab is a new facility, the vision of Nike veteran Greg Leedy who was charged to come up with a functional, state of the art workspace in 90 days to meet the demands of the Sports Management Program that has steadily grown since another Nike veteran, Ellen Schmidt-Devlin, co-founded it a few short years ago.
"They said, 'Here's an empty room. What can you do with it?'" Greg chuckles.
I sense both pride and disbelief in his laugh. 90 days isn't a lot of time for completing projects, let alone one involving the level of sophistication required to meet the demands of 48 new cohorts eager and ready to start creating their visions of sneakers and fitness apparel in a working lab.
Yet he did it.
And it's a testament to the quality of people on board with this program.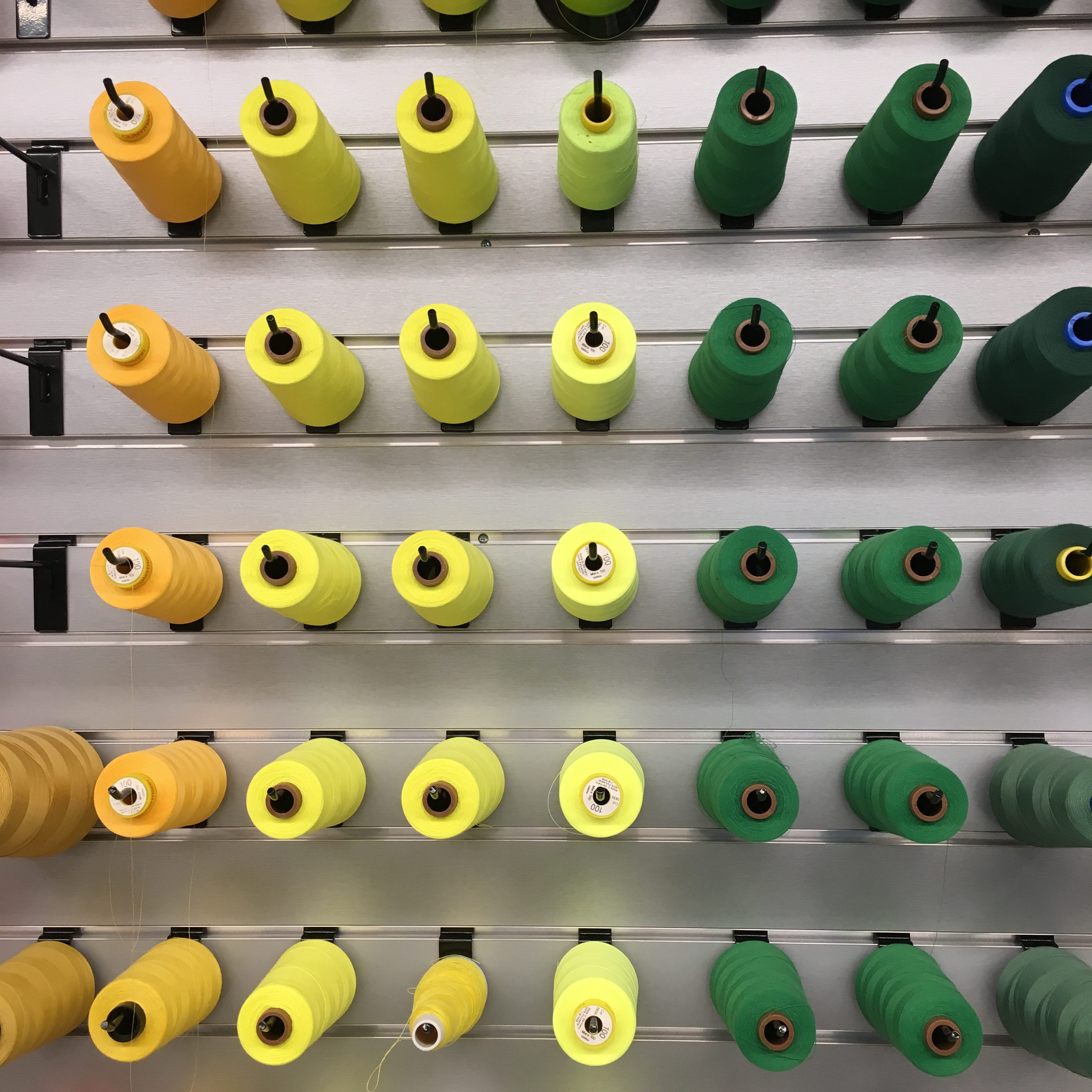 The space is open and airy, reflective of today's popular modern industrial feel. Students have 24/7 access to the lab. Tucker tells me it's not uncommon to show up at 7:30 or 8:00 o'clock at night and have the entire place to yourself. Full of the tools of the sports apparel manufacturing trade, it boasts work tables, rolls of cloth in a variety of colors and textures, spools of brightly colored thread, shoe molds, computers, industrial level sewing machines, scissors, pliers, rulers and the like hang neatly on one wall where students can easily access what they need to measure, cut, tweak and produce their original designs.
It even has a wall dedicated to showcasing the art of retail display.
Another student I've met, my unofficial tour guide of the evening, really likes this feature of her classroom. Like Tucker, Janie Augustyn smiles broadly as she shows me her latest project, a baseball shirt she designed and built from scratch.
"I still can't believe I'm here and this is happening!" she says, echoing a common sentiment I would hear from others throughout the evening.
Janie is from Philadelphia, a recent Temple University grad with a background in advertising. She learned about the graduate program from a good friend she grew up with who is one class ahead of her at the business school. The first term is just about over, yet she already feels like her world outlook has changed significantly.
"Before I came here, I didn't really have a sense of how much opportunity exists in this industry. Now, I can see myself going in directions I never dreamed of."
Matt Coon, another member of this third group of the program's students, agrees. Hailing from Vermont, Matt worked as a computer engineer for a couple of years before making a decision to shift career directions and apply for the program.
"This is a dream come true for me," he says, eyes twinkling. "I am beyond excited about what the future holds."
According to their website, the SPM MBA program is designed for experienced professionals looking to advance their careers by learning the business of creation. My friend Shelly Gourlay happens to be the SPM 's Assistant Director. Shelly plays a key role in arranging student internships with a variety of companies around the world located in places like Ho Chi Minh City and China. Shelly joined our conversation toward the end of the evening, beaming her thousand-watt smile as she reflected on the success of the event as well as the tremendous level of talent enrolled in the program.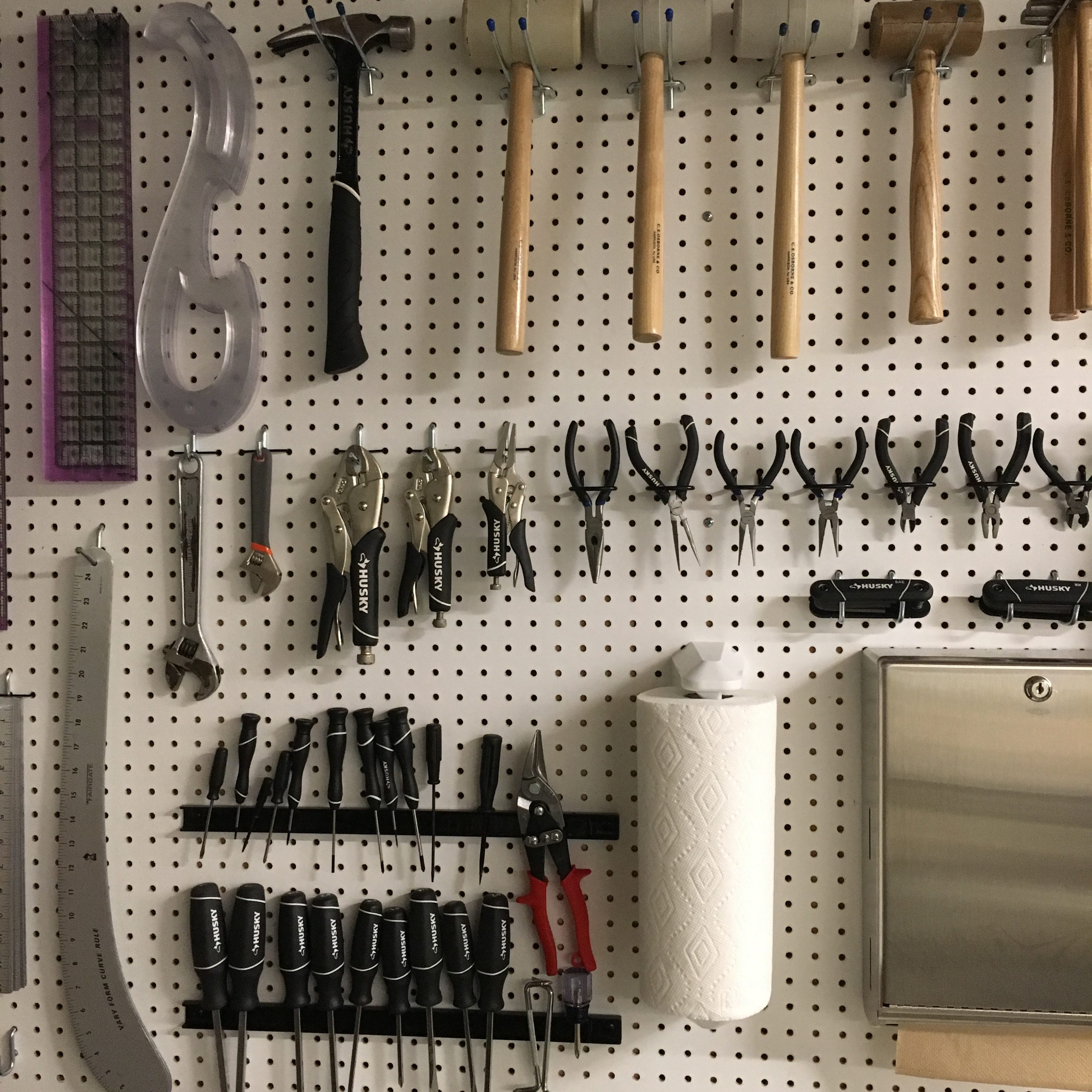 It's clear to me the longer I listen to Matt, Tucker and Janie wax poetically about what's happening at the Lundquist College of Business that — like so many other things the University of Oregon family of opportunities offers — there's something very special going on here.
"They even gave each student personalized business cards in our welcome packs," Matt says. "I was really impressed with that extra touch."
I'm really impressed with these students and the program they're in. Full-fledged Millennials, they do not reflect the generational stereotypes often showcased in the media. Not a slacker among them, they are intelligent, driven, creative and eager to make a difference.
As we sipped on complimentary glasses of wine, I asked them what bothers them most about the generational generalizations they hear and see regularly.
Tucker sums up nicely what the three cohorts believe.
"It's not fair and it's certainly not accurate. With that said, I think our generation will be known for being the most adaptable generation ever. Unlike the Boomers, who tend to struggle with rapid change, we have lived with constant change our entire lives. We understand it and can roll with it better than others. I'm reading Thomas Friedman's latest book, Thank You for Being Late, and his main point illustrates the value our generation brings to the table. We know how to live in the moment. We can handle accelerated change. And we also know how to get things done in a chaotic world."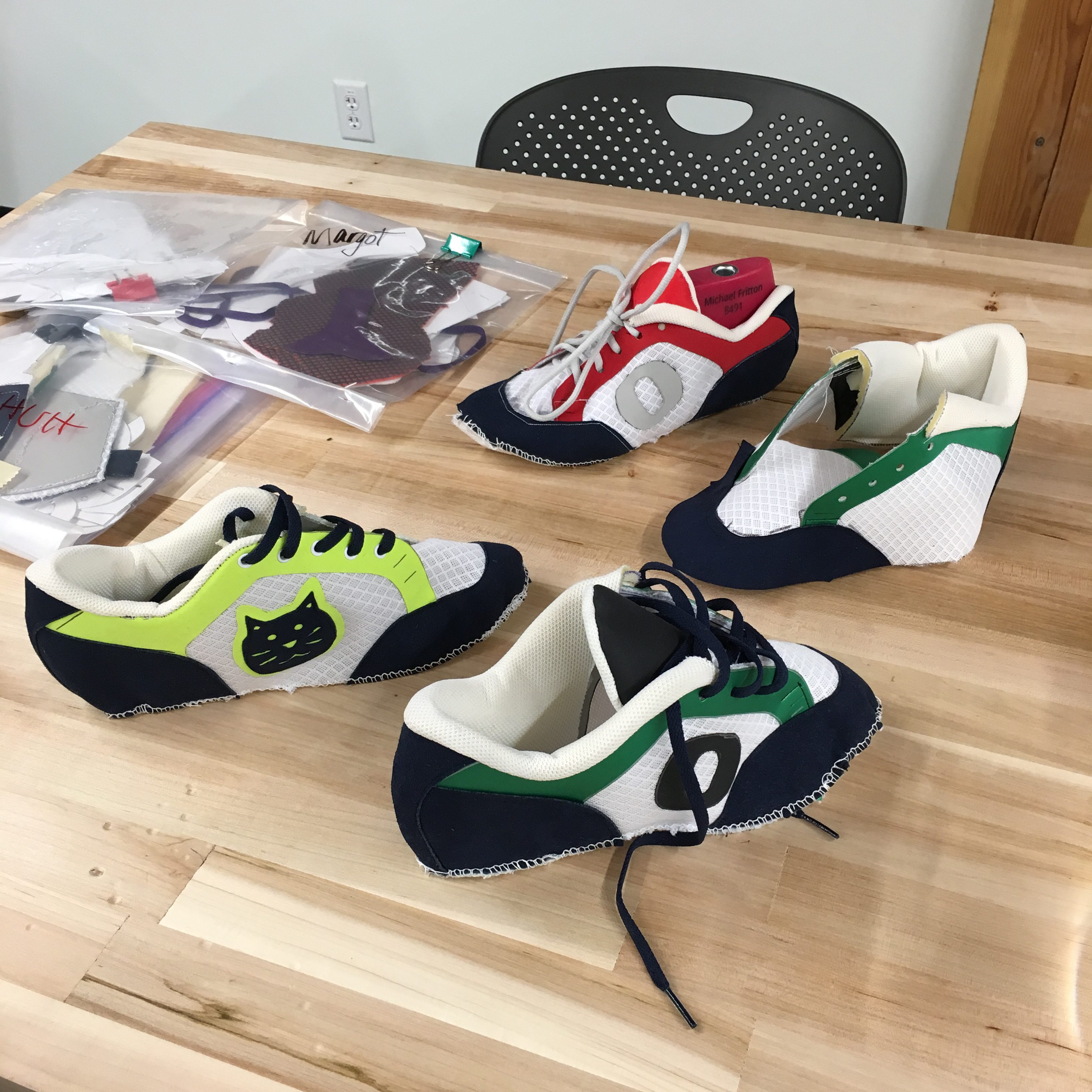 All too soon, the digital clock on the wall above the buffet table flashes nine. With projects of my own waiting for me tomorrow, I need to get home for a good night's sleep.
I click the Uber app on my iPhone.
"This has been a terrific evening," I say, pulling on my knit cap. "Thank you all for sharing so much of your passion and excitement with me!"
We agree to get together in the new year for more conversations about leadership and books and how to tackle what's next. I make my way out of what is still a fairly crowded hall into the clear night. Stars twinkle above the city and sharp, cold air stings my nose as a stiff wind blows across the Willamette River. Leaves tucked along the sidewalk's rim swirl into a mini tornado as I step into my Uber ride.
As my Haitian driver whisks me back to my car parked in a garage uptown, all I can think about is how the drive to create things — to build something — is truly universal. And the closest thing any of us has to a crystal ball is what's going on inside an innovation lab like the one at UO's Lundquist College of Business.
What people like Janie and Tucker and Matt are building?
That's the future unfolding right before our eyes.
What a miracle to be a witness.