Thanks for stopping by my "About" page. If you're like me, you appreciate reading a more complete story about someone you're interested in than what often gets showcased on social media. You'll discover that, like most people who venture out on their own, there is no one-size-fits-all path I followed to get my business and life where they are today. I've had plenty of ups and downs on the entrepreneurial roller coaster!
In a social media driven world, I believe it's important for all of us to open up our playbooks beyond the highlight reel and share our detailed stories. People who know me well know getting to where I am today hasn't been easy. I hope that after reading my story here, you will have a better sense of who I am and what matters to me!

Facing Life's Challenges to Find Personal and Professional Success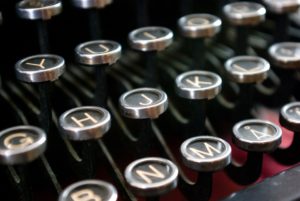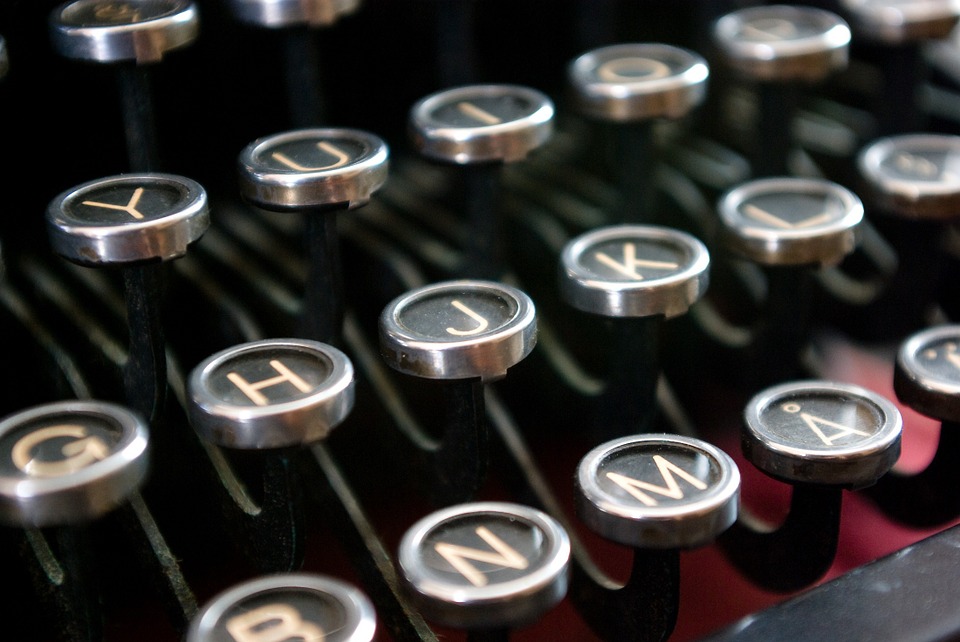 I have loved writing since I could hold a pencil. 
Messing around with words has been part of my DNA since I can remember.
And when I was six years old, I fell madly, deeply, and passionately in love with an electric typewriter.
The magic of seeing letters appear on a blank sheet of paper when I touched the keys lit up my little brain like holiday lights lining the downtown streets of my hometown village.
I loved everything about the experience. The sharp SNAP! each key made as it touched the paper.
The smell of electricity wafting up from the console.
The warm hum of the machine under my hands.
The ding of the carriage as it returned for a new line.
I could easily lose an entire day writing stories, jokes, or just random words as fast as my fingers could capture what was in my imagination. At some deep primitive level, I recognized how much power that machine had. I sensed, somehow, that it would change my life forever.
Playing School
At about the same time as I discovered the typewriter, I started playing school with my stuffed animals. I was the teacher and they were the students. I would line them up in a circle on the floor and then pass out tests I had created using carbon paper from my dad's study. (My father was a high school physics teacher and had boxes of the stuff lying around.)
This was more than forty years ago, when handouts were created on a mimeograph machine with purple ink. Some kids loved to smell the ink when it was fresh off the presses. I was not one of them.
The tests I made up for my animals were on subjects I was learning in school. Everything from simple arithmetic to handwriting exercises. I took the tests for certain animals, making sure to do well for some and not so well for others to keep things balanced. Then I would collect the tests, grade them, hand them back, and talk about the results so everyone would do better next time.
Even at that age, I already had the coaching and leadership instincts. I wanted each animal to succeed even if it didn't do well on one of my tests the first time around.
Making up stories on the typewriter and playing school reflected the two dreams I had as a little girl: when I grew up, I would become a writer and a teacher. I would go on to achieve one of those dreams soon after graduating from college.
Little did I know it would take nearly twenty more years before the other one would come true.
A Dream Deferred
Soon after graduating from college, I did two things: I got engaged, and I got my first "real" job. I was hired as a customer service rep for a start up tech company in Portland, Oregon. I got to wear nice clothes that I bought at Nordstrom and have lunches with colleagues at nearby restaurants. I really felt that I had arrived, an early 90's version of Melanie Griffith's character in "Working Girl."
Even though there was a tiny voice way way down that was trying to communicate what a terrible mistake I had made, I convinced myself I was moving in the right direction.
My wedding day had been on the books for more than a year when I took the job. I'd only been working for the company for ten weeks when I left for my week-long honeymoon. The day I returned marked my three month anniversary. When I walked into the office that day, my supervisor told me I needed to see the vice president, who also happened to be the boss's wife.
I could tell something wasn't right when I walked into her office. Sure enough, that little voice was dead on the mark. With a brief and unconvincing monologue about why I wasn't working out with the company, she handed me a pink slip, asked me to collect what few things I had on my desk, and told me to promptly leave the property.
As I walked to my car, tears of both humiliation and relief streamed down my face. At that moment, I realized one of the most important lessons of my life:
From that point on, I would never let anyone control my destiny.
Getting Fired Was the Best Thing that Could Have Happened to Me
Turns out, getting fired was the best thing that could have happened to me.
Instead of driving straight home from my former job, I went to the graduate school at Lewis and Clark College and enrolled in their teaching program. I was accepted and 18 months later, I was hired as an English teacher at a nationally ranked high school in Lake Oswego, Oregon.
Teaching was hard work, but I loved my job. I loved working with teenagers. I loved making a difference. I loved having the chance to share my expertise every day. I stayed there until my second child was born, and then I moved into a new chapter of my life: being a stay-at-home mom with two little kids.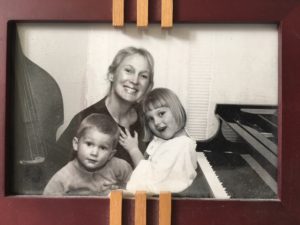 I was home with my son for 18 months when my family's circumstance changed and I had to go back to work full time. A friend referred me to a local 2-year accredited college and after one interview, I was hired. I liked the challenge of working with adult learners. So began my new role as a working mom and college instructor .
I quickly developed a reputation at the college as a first-rate instructor. I consistently earned top reviews from both students and administrators, quarter after quarter. The students liked me and my classes, and I was enjoying my work. But around the fourth year of my tenure, that little voice started talking to me again.
I wanted something else, something more. A new challenge.
The problem was, I was successful. Life was good. I had a job I liked and excelled at; a family I loved; income and benefits guaranteed each month. When I decided to walk away and go out on my own as an entrepreneur, just about everyone in my life thought I was nuts.
I was at the top of my game when I left, with a newly minted Master's Degree in Teaching to boot. But I was struggling with what countless others have faced on their journeys: I had become too comfortable. I wasn't being challenged. I knew something else was waiting for me to discover elsewhere.
That was in 2005. I haven't looked back since.
If You Think Getting Fired Is Hard…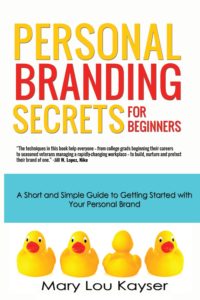 I was fortunate for the first couple of years on my own. I was working as an independent marketing associate in the health and wellness industry. My business grew rapidly in a short amount of time.
Just as my income really started to take off, however, the economy tanked, and I saw my profits sink more than 65%. What had been sustaining me was now more than half gone. I had no back up plan. Add to that, my marriage was ending, and life was really, really hard. I moved into my own place, gained a new label of "single mom," and had to navigate an entirely new landscape than the one I had grown accustomed to.
But going back to work wasn't the right answer for me, so I learned to live on very little and continued to pursue my dream of making it as an entrepreneur. This was about the time when social media was hitting the scene. I started to learn an entirely new set of skills including online marketing, WordPress, building websites, creating videos, blogging, and most recently, podcasting.
In 2010, I officially founded my digital marketing company and started attracting people to my services. Business was changing fast. Many people were struggling to keep up with and make sense of the new expectations in the digital world. I was able to help them navigate the new economy landscape, and the next iteration of my business began to grow.
Adding coaching and consulting to my suite of services in 2012 was a natural way to expand my business and offer more value to my clients. I formed a joint venture with two women I'd met through social media, and we created a robust online course on how to write and self publish a book for Amazon. We launched it successfully, with a more than 20% closing rate.
During this same time, I also made my childhood dream come true of writing and publishing books of my own. I was excited about the direction of my professional life. I was getting my clients results and creating a personal brand I loved.
The Tipping Point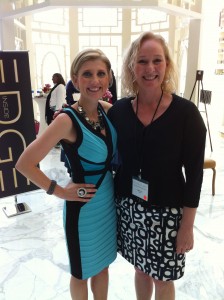 Things really started to shift rapidly in 2013 for my business when I made the decision to invest in coaching. Working with Angelique Rewers, CEO of The Corporate Agent, and her team not only changed the way I thought about my business, but also how I thought about myself as an entrepreneur.
With their help and guidance, I was able to grow my business by 800% during my two year tenure with them. Today, I am more excited than ever about the opportunities to serve entrepreneurs and business professionals with my branded writing and consulting services.
With my unique blend of having a master's degree in teaching, top-notch writing skills, and excellent command of technology, I help businesses grow and build exceptional brands through a variety of formats. To learn more about how I do this, click here.
What Lies Ahead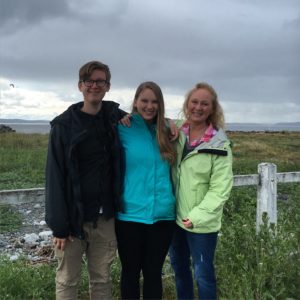 My journey to where I am today certainly hasn't been easy, but all the hard work and sacrifice to get here has been worth it. I am living proof that it's possible to grow a business and build a brand you love — one where you get to play the position that's best for you and not only enjoy a great lifestyle, but also make a difference in the world.
Both of my children are in college now. I'm proud of my work as a mom, knowing I raised two incredible human beings who are committed to contributing to the world through their talents and gifts. What lies ahead for all of us are exciting new chapters as we continue to explore and learn through work and play.
I'm proud of my work as an author entrepreneur, as well. Like my personal life, my professional life has gone through several iterations. I've worked with some extraordinary clients, experienced the highs and lows of small business ownership, and become a better person for it.
What makes me strong is knowing I have the inner strength and fortitude to face any challenge. I bring that tenacity with me to my work each day, knowing I can manage projects and solve problems no matter how big or small. It's one of the many benefits of working with me, and my past clients are quick to point out how much they appreciate this quality.
Don't Be a Stranger
Be sure to connect with me on Twitter, LinkedIn, and Facebook.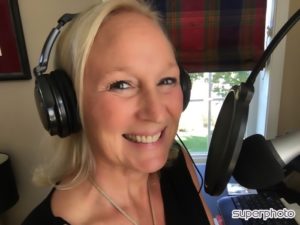 If you like listening to exceptional individuals share their stories of struggle and triumph, be sure to subscribe to my podcast on iTunes. New episodes are added weekly. I love being behind the mic and showcasing fascinating people!
It's an incredible time to be in business. I believe we can all make a difference when we choose to work together. I look forward to helping you achieve your goals and get more results with your business and brand.
Let's get started!