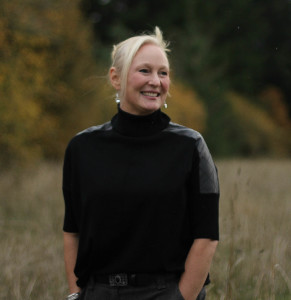 Book writing for today's marketplace…
…isn't optional anymore.
The excuses and gatekeepers are gone.
There is absolutely NOTHING standing in the way of writing and publishing a book today.
With so many ways to get your ideas, messages and processes in front of a global audience, the big question isn't, should you write a book?
No. The big question is:
When are you going to write your book?
I get it.
As a published author of several books, I have seen exponential growth in my business. All because I made the decision to get the ideas out of my head, onto the page and into the hands of readers hungry for useful content.
Here's what's amazing in our digital age.
Writing matters more than ever!
With so many ways for people to consume content — print, Kindle, audio — and with so many consumers looking for great new content to consume…
Doesn't it make sense to put your book onto the playing field?
I know what you're going to say…
Yes, Mary Lou. I have a writing project.
A book.
A kick-off-the-year-on-the-right-foot letter to your team.
A speech, pitch or presentation.
A series of blog posts.
And I want this book-presentation-letter to sound awesome.
I want it to be a great reflection of me!
And I want to get it done.
Soon!
But.
But Mary Lou.
I am so busy! I just can't find the time to sit down and get the thing written. Half the time I don't know where to start. I have tons of ideas swirling around in my head, but need help with figuring out the direction I want to do.
And — truth be told — I'm not feeling 100% confident in my writing skills (it's been awhile since I sat in an English class and had to do any of this stuff).
Don't worry — I got your back
Maybe you really like the idea of having someone else manage the project for you and do the heavy lifting of putting words on the page so they sound amazing.
Maybe you've heard about how incredible working with a published author and writing expert is because…well, because most busy, successful people and thought leaders do that these days.
Why work with me?
In a nutshell…
Your reputation is on the line. You're making an investment in your writing project. A well-designed and written book (or smaller writing project) can open doors and lead to thousands of extra dollars a year for you.
Getting help from a seasoned author — someone who knows the landscape of writing for today's marketplace — would be nice.
Let's be honest — you don't want to hire just anybody to help you do that.
With my long, successful track record of writing and publishing — along with an exceptional command of the English language — I can make your writing project not only come to life, but also stand tall and shine.
You will be proud to have your name on it. 
Past clients I've served include:
CEOs
Fortune 100 business owners
Corporate executives
Life coaches
Realtors
Small business owners
I've also written, co-authored and published several of my own books, and you can see I've been writing a blog here at Mary Lou Kayser dot com since 2009.
Want to find out if we're a good fit?
Contact me today to discover how I can help with your writing project.