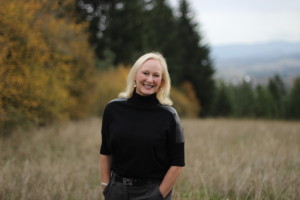 For 21st century leaders across all industries, personal branding and impression management are no longer optional. They are essential elements for a successful career, whether you work for yourself or someone else.
In a nutshell, we all need to pay attention to our personal brands.
The world has changed, and with those changes are new demands and expectations for how, when and where we show up.
Building an extraordinary personal brand — and then managing it — is simple, but not easy. There are many ingredients to the master mix of a powerful and effective personal brand. Consider the following FAQ about personal branding:
What exactly is a personal brand, anyway?
What social media platforms should I be using?
Do I need a blog?
Should I make videos for YouTube?
What about podcasting?
How do I make my personal brand stand out in a crowded marketplace?
What is impression management?
I work for a large company. Do I need a personal brand?
For the bulk of my professional life, I've been helping people develop their personal brands with a focus on leadership, community involvement, and citizenship. I have adapted, adjusted and accelerated right along with the larger cultural shifts we are all experiencing.
It's an exciting time, but it can also be overwhelming. Most people want to move forward — they just aren't sure where to start.
That's where I can help!
If you're searching for personal branding and impression management services you can trust, including customized training programs, one-on-one coaching and help creating world-class assets to support your efforts, you're in the right place.
Contact me to learn more about how I can help you and your brand.
How I Can Help
I offer a range personal branding and impression management services including:
Training you and your team on best practices for designing and developing an effective personal brand
Building your strategic personal branding and impression management plan
Rebranding "makeovers" to refresh and catapult your business or career to its next level
Creating custom content for your social and marketing campaigns
Writing and publishing options designed to enhance your personal brand, increase visibility and attract more of your audience
Everything I do is designed to build your personal brand, grow your business, and increase your credibility — all with the goal of boosting your bottom line.
Below is a list of popular projects I've worked on for clients. I'm always happy to discuss custom projects with you should you have something specific in mind.
Read what happy customers have to say about my branded writing services here.
Quality of Service
By working with me and my team, you can expect a level of professionalism and efficiency of personal branding and impression management services that is all too rare these days in the global pool of so-called "experts."
I pride myself on designing exceptional experiences for all knowledge levels from beginners to advanced.
I work hard to make sure you are happy with our work together and go above and beyond expectations to deliver a world-class experience for you and your team.
Social Media Promotion
Some added benefits you get from working with me include tapping into my extensive and powerful social networks. When warranted (and always with your permission first), I generously share our experiences together on my Twitter, LinkedIn, and Facebook feeds and groups, as well as with my podcast audience and email lists. This gains you greater exposure for you and your brand, adding to your credibility and authority in your area of expertise.
Selectivity
Because of my commitment to quality, I will only take on projects that are aligned with my core business values including integrity, honesty, and trust. While I am a fair and open minded person, projects involving the adult entertainment industry, violence, illegal drugs, money laundering, and the like would be best suited for someone else.
Sample List of Services
Ghostwriting
Non-Fiction Book (Business, SME, Thought Leadership, etc.)
Memoir or Autobiography
eBook (up to 25 pages)
Blog posts (bundle of 6)
Thought Leadership
White Papers (5-10 pages)
Customer Case Studies (up to 5 pages; includes 1 phone interview & light research)
Communications
Executive Letter to Stakeholders (kick off year or project, merger & acquisition news, morale booster, etc.)
Fundraising Campaign (1-2 pages)
General letter and email writing
Direct response sales letters
Collateral
Brochure Copy
Customer Case Study (800-1200 words & up to 1 hr. of client interviews)
Branded Lead Magnet (1-2 page checklist, resources list, menu, etc.)
Online Projects
Lead generation email, short
Lead generation email, medium or long (fee includes subject line and landing page copy)
Email newsletter article (500-750 words)
Auto-responder email, single
Auto-responder email, series of 3
Landing Page only
Executive bio (includes phone interview, if needed)
Consulting & Coaching
2 day VIP Strategy Session for planning your book or large writing project
Consulting work (Strategic planning, recommending, advising, coaching, accountability)
Business model analysis, revision, updating
Naming & Idea Generation
New tagline or slogan
Product or service brainstorming (Project deliverable is a list of 20-30 ideas)
Pitches & Presentations
PowerPoint Presentation (up to 20 slides)
PowerPoint Presentation for Webinar (up to 60 slides)
Presentation, Pitch or Speech Refinement (5-7 minutes)
Storytelling Strategies for Presentations (up to 5 variations)
Broadcasts
Podcast planning, structure, scripting and theme development
Podcast ad copy (30 sec-1 min)
Video script (for 1-3 minute video)
Training & Courses
Customized course development (5-12 modules including worksheets, learning activities, evaluation guidelines, etc.)
Updating & revision of existing training materials
On or off site training workshops – 1/2 day (up to 30 people)
On or off site training workshops – full day (up to 30 people)
Download the PDF of my list of services here.