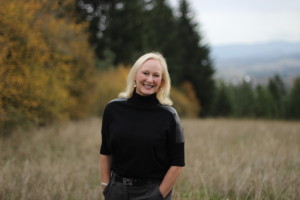 Leadership development has never been a "one and done" scenario. As a leader in your industry, you are constantly considering ways of improving your organization's performance and growing your business in an accelerated marketplace that puts more demands on your time and resources than ever.
Add to the mix the expectation for authenticity, transparency, empathy, vulnerability and compassion, and…
Is it any wonder you keep waking up in the middle of the night asking yourself the same question:
How do I deal with it all?
The fact is, this job can't be done alone. To do it well requires the help of trusted advisers, people you can count on to listen, keep confidences, facilitate breakthroughs and understand the dynamics and nuances of leadership development in the 21st century.
The reality is — we're all playing on the same field.
If you find yourself or your team needing a fresh take on leadership development, let's talk. I bring a dynamic perspective to the conversation, drawing on timeless principles and insights from respected thinkers in business, the sciences and arts.
My mission statement reads:
The Kingfisher Group is not your average consulting company, and Founder Mary Lou Kayser is not your average consultant. Mary Lou's mission is to use her decades of writing, teaching, entrepreneurship, technology and leadership to facilitate experiences designed to transform individuals, executive teams, small business leaders, educators, non-profits and associations who want to see improvements in peak performance areas including: leadership, culture, talent, branding and marketing efforts.

We specialize in offering:
Customized programs to meet your specific goals (we don't believe in a "one size fits all" approach)
On sites
Off sites
One-on-one coaching and consulting
Strategic planning sessions
ILT & TTT
Can you honestly go another day…
…without doing something different with your leadership development initiatives?
I look forward to talking with you!