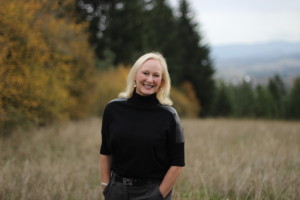 [For Those Who Prefer a Short & Snappy Version] Mary Lou Kayser, MAT is a bestselling author, entrepreneur, podcast host and consultant who helps professionals effectively navigate the evolving model of work so they feel excited, empowered and enthusiastic about themselves and what they do in an accelerated climate of new challenges, opportunities and constant change.
[For Those Who Like a Detailed Version] Mary Lou Kayser is the founder & CEO of The Kingfisher Group LLC, which provides strategy, consulting, content creation and writing services for any project where
communicating accurately and concisely
is key to its success. For more than 25 years, Mary Lou has successfully helped
corporate executives, small business owners, self-employed professionals, entrepreneurs, & emerging leaders
see things differently so they — and their projects — exceed expectations and flourish.
Prior to launching The Kingfisher Group, Mary Lou was a first-class instructor in both the private and public sectors, at both the college and secondary levels. She is a sought after speaker and workshop leader, the host of the Play Your Position Podcast and the author of several books including Personal Branding Secrets for Beginners and One True Limerick: 88 Inspirations Reimagined for Today's Success Minded Professional. Mary Lou has a master's degree in teaching from Lewis and Clark College and a bachelor's degree in English with an emphasis in creative writing from the University of Puget Sound.
Often referred to as the "Secret Weapon" behind projects both large and small, Mary Lou is able to connect the many parts necessary for facilitating the innovative process and making forward progress deliberately and competently. She has worked with stakeholders to get desired results in a variety of companies & organizations including Aflac Insurance, RE/Max Equity Group, The French American School, Merrimack Mortgage, Liberty Sheet Metal, and the Scarritt-Bennett Center.
Mary Lou is an avid sports fan with a passion for all things Oregon Ducks and Marcus Mariota. She has two children she's quite fond of and lives in Beaverton, Oregon with her family and two cats. One of her lifelong dreams is to take her kids on a kayaking adventure in Greenland.